Noxion LED Panel Delta Pro V2.0 30W 60x60cm 6500K UGR <19 | Daylight - Replaces 4x18W
Sold out. See alternative product
See now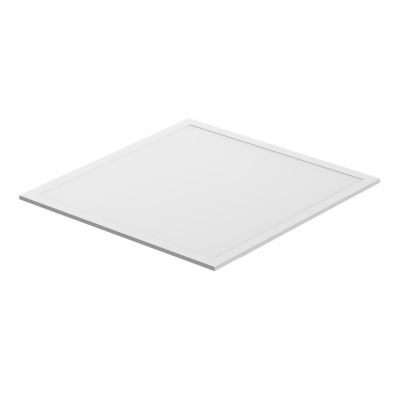 Specifications
Noxion LED Panel Delta Pro V2.0 30W 60x60cm 6500K UGR <19 | Daylight - Replaces 4x18W
Description
Noxion LED Panel Delta Pro V2.0 30W 60x60cm 6500K UGR <19 | Daylight - Replaces 4x18W
Highlights
Replacement for 4x18W tubes
Suitable for suspended ceilings
Lifespan of 70,000 hours
UGR <19: suitable for offices
Xitanium LED driver
Durable material
Daylight - 6500K
Replacement for 4x18W tubes
The Noxion LED Panel Delta Pro V2.0 manages to produce almost 10% more light than its predecessor despite being nearly 10% more energy efficient! It offers energy savings of up to 58% by using just 30 watts to replace four 18-watt fluorescent tubes and has an output of 4110 lumens.
Suitable for suspended ceilings
This LED panel measures 60x60 cm and fits easily into compatible suspended ceilings thanks to its slim design.
Lifespan of 70,000 hours
With a lifespan of 70,000 hours, the Noxion LED Panel Delta Pro V2.0 lasts a very long time. If it's on for 10 hours a day, Monday to Friday, for instance, it'll last nearly 27 years! You may pay more for an LED panel initially, but you'll see a quick return on your investment thanks to lower energy bills and you'll continue saving money throughout its entire lifespan! For extra peace of mind, it has an all-in warranty of 7 years.
UGR <19: suitable for offices
The Unified Glare Rating of <19 means that this LED panel is suitable for environments like offices and classrooms.
Xitanium LED driver
The Noxion Delta Pro LED panel makes use of a top-quality Philips Xitanium LED driver. It keeps the inrush current very low which means it's possible to connect more than one fixture to one power group without any problems. The driver also has a high power factor. The term power factor refers to the amount of current that is needed to transfer a certain amount of useful power to a device. The lower the power factor, the more current is required. The driver makes this LED panel even more efficient, therefore.
Durable material
Like many other LED panels, the Noxion Delta Pro is partly made from polystyrene which is used for its durability and light weight. Over time this material tends to fade in colour but not on this panel. That's because the colour fading is normally caused by heat but, due to improved cooling, this LED panel won't fade like others do.
Daylight - 6500K
This LED panel has a colour temperature of 6500K and emits a light reminiscent of daylight. That makes it perfect for spaces that need to be brightly lit.
If you're looking for an LED panel that combines a high light output with great energy efficiency and a long lifespan, the Noxion LED Panel Delta Pro V2.0 is an excellent choice.
Reviews
No reviews for this product yet
Need help?
Contact our light specialists for free advice.