Noxion LED Panel Econox 30x120cm 6500K 32W | Daylight - Replaces 2x36W
Sold out. See alternative product
See now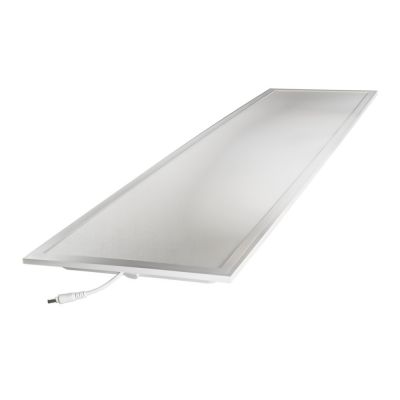 Specifications
Noxion LED Panel Econox 30x120cm 6500K 32W | Daylight - Replaces 2x36W
Description
Noxion LED Panel Econox 30x120cm 6500K 32W | Daylight - Replaces 2x36W
Highlights
Econox: greater energy efficiency
30x120cm LED replacement
Lifespan of 70,000 hours
Xitanium LED driver
Durable material
Daylight - 6500K
7-year warranty
Econox: greater energy efficiency
This Noxion Econox LED panel is even more efficient than its predecessor (the popular Noxion Delta Pro). It has an impressive lumen to watt ratio of 137 which is 37 more than the old model! That means the Econox LED panel squeezes out more light from every single watt.
30x120cm LED replacement
The Noxion Econox LED panel uses just 32 watts of power to replace a conventional fluorescent tube fixture that uses 2x36W. The 30x120cm panel is designed to slot easily into a standard suspended ceiling. Thanks to the efficiency of LED technology, energy savings of up to 58% can be achieved!
Lifespan of 70,000 hours
A lifespan of 70,000 hours means that the Noxion Econox LED panel will last approximately 19 years if used for 10 hours a day. Not only does LED lighting last much longer than older lighting technologies, the quality of the light output remains better throughout its lifetime too.
Xitanium LED driver
The Noxion Econox LED panel makes use of a top-quality Philips Xitanium LED driver. It keeps the inrush current very low which means it's possible to connect more than one fixture to one power group without any problems. The driver also has a high power factor. The term power factor refers to the amount of current that is needed to transfer a certain amount of useful power to a device. The lower the power factor, the more current is required. The driver makes these LED panels even more efficient, therefore.
Durable material
Like many other LED panels, the Noxion Econox is partly made from polystyrene which is used for its durability and light weight. Over time this material tends to fade in colour but not on the Noxion Econox LED panel. That's because the colour fading is normally caused by heat but, due to improved cooling, this LED panel won't fade like others do.
Daylight - 6500K
A colour temperature of 6500K means that this Noxion Econox LED panel emits a light reminiscent of daylight which is perfect for spaces that need to be brightly lit.
7-year warranty
The Noxion Econox LED panel comes with an all-in warranty of 7 years!
Reviews
No reviews for this product yet
Need help?
Contact our light specialists for free advice.