Osram Vialox NAV-TS 70W SUPER 4Y RX7S
Sold out. See alternative product
See now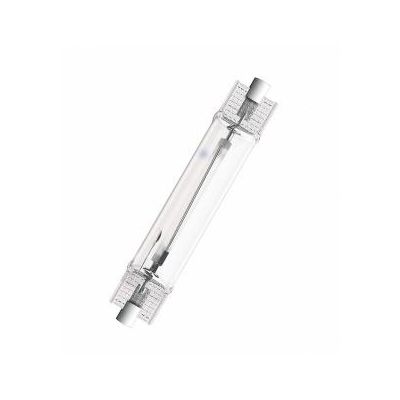 Specifications
Osram Vialox NAV-TS 70W SUPER 4Y RX7S
Description
Osram Vialox NAV-TS 70W SUPER 4Y RX7S
Osram Vialox NAV-TS 70W SUPER 4Y RX7S
The Osram Vialox NAV-TS 70W SUPER 4Y RX7S is a gas discharge lamp with HID technology,in addition it can be used especially for optical systems with high efficiency. This lamp has an excellent colour rendering of20-29. The UV filter prevents the discoloration of your items (please check Specifications whether UV filter is included) with the lamp. This is especially important because these lamps are mainly used in places such as restaurants, stores, sales floors and entrance areas, where they can easily be changed.The Osram Vialox NAV-TS 70W SUPER 4Y RX7S have a RX7S base type, which allows them to fit perfectly in your old fixtures. With a long average lifetime of 28000 hours, Osram Vialox NAV-TS 70W SUPER 4Y RX7S bulbs are economical and do not require frequent replacement, ensuring savings on maintenance costs.
If they are installed into enclosed fixtures, they can also be used for street and industrial lighting. The bulb's colour code,220 - Extra Warm White, represents not only the colour rendering, but also the colour temperature, which is 2000K - Extra Warm White Kelvin and creates the atmosphere you're looking for. The Osram Vialox NAV-TS 70W SUPER 4Y RX7S also has an average lifetime of 28000 causing lower maintenance costs
All of the features together, makes the Osram Vialox NAV-TS 70W SUPER 4Y RX7S a great alternative to the old incandescent and halogen bulbs. If you want to know more about this product check the following specifications:
Specifications
Colour temperature: Kelvin
Colour rendering: 20-29 Ra
Socket: RX7S
Lifetime: 28000 hours
Beam angle (degrees):
Dimmable: Yes
Wattage: 70 W
Voltage: V
Application
Shop interiors, shop windows
Shopping arcades
Foyers, reception areas
Museums, exhibitions
Accent lighting
Decorative lighting
Approved only for use in enclosed luminaires
Outdoor applications only in suitable luminaires
Reviews
No reviews for this product yet
Need help?
Contact our light specialists for free advice.