Philips R95 IR 100W E27 230V Red
Sold out. See alternative product
See now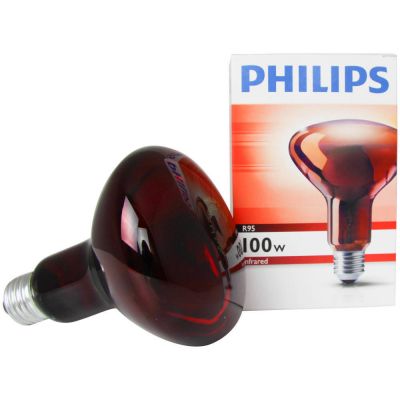 Specifications
Philips R95 IR 100W E27 230V Red
Description
Philips R95 IR 100W E27 230V Red
Good to know:
For local heat treatment
For speeding up healing
Deep penetration of heat
For local heat treatment
The Philips infrared lamps for healthcare have the purpose to treat deep-seated muscular ailments. Using heat therapy on a localized basis relieves muscular pains. This can also be used to treat rheumatic ailments.
For speeding up healing
Using the Philips infrared has also proven to speed up the healing of injuries as sport injuries or non-infected wounds. Most of the times, the light provides a rapid and effective pain relief.
Deep penetration of heat
Benefits gained by deeper penetration of heat are the gentle warming effect and locally enhanced blood circulations in the skin.
Reviews
No reviews for this product yet
Need help?
Contact our light specialists for free advice.